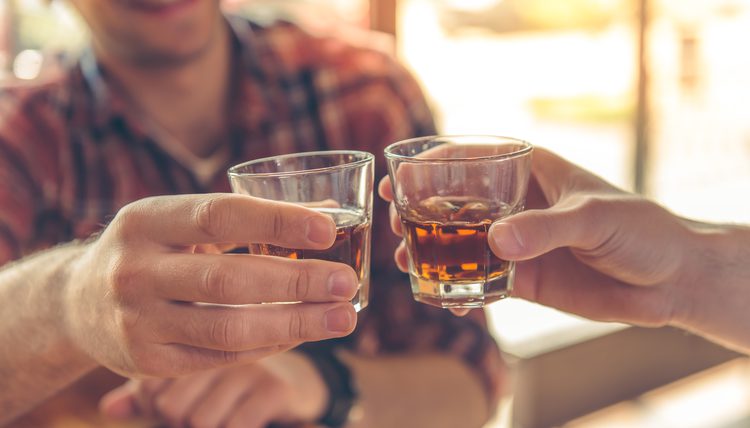 Smart Test Boston offers several different options with regards to alcohol testing.  We provide urine alcohol testing, hair alcohol testing, breath alcohol testing and blood alcohol testing. 
Smart test has over 20 locations throughout Boston and the surrounding areas.
Scheuduling a test is fast and easy, give us a call or you can order online!
How Long Does Alcohol Stay In Your System?
The detection window or look back period for alcohol testing is generally the following:
If someone wants to detect current alcohol impairment, recent alcohol consumption, or alcohol usage within the past 3 days, Smart Test can offer all of these services at our alcohol testing locations. 
No matter what type of alcohol test or drug testing serivce you need, Smart Test offers the testing services that are right for you. 
We offer a wide range of alcohol testing including urine alcohol testing which has a lookback window from approximately 8-36 hours making this a great option for personal use such as parents wanting to test their loved ones or probation drug testing.  Smart Test also offers breath alcohol testing and alcohol hair testing as well.
What Is a Breath Alcohol Test?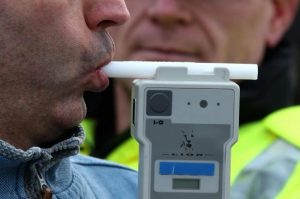 A breath alcohol test is performed by utilizing a breath alcohol testing device otherwise known as a breathalyzer. This type of Alcohol Test often times make frequent appearances in sitcoms and crime shows due to the fact that a breath alcohol test is the most common alcohol test utilized by law enforcement This is the only alcohol testing method that provides nearly instantaneous results and police officers rely on breathalyzer exams to detect when drivers are on the road and above the legal alcohol limit. Because BATs provide only a current-moment snapshot of the body's blood alcohol content, they should only be administered when someone is required to be sober at the current time. Such cases would include driving a vehicle or operating heavy machinery. 
It is for this reason that we provide convenient breath alcohol tests in and we recommend a breath alcohol test be utilized for workplace drug testing to determine real time (current) impairment or prohibited use of alcohol.
Our alcohol testing locations in Boston, MA and the surrounding areas are dedicated to providing accurate results every time.
For that reason, our certified staff only administers DOT-approved Evidential Breath Testing devices (EBTs). The alcohol testing procedures are meticulously controlled to ensure that all results are admissible in a court of law.
The Department of Transportation (DOT) only permits a breath alcohol test for alcohol testing purposes. Urine alcohol tests are not permitted by the Department of Transportation. Therefore, a DOT regulated employee would take a 5 panel DOT urine test but only a breath alcohol test if required.  For more information regarding DOT Drug Testing click here
A urine ETG alcohol test screens for Ethylglucuronide (EtG) and Ethylsulfate (EtS) which are metabolites of ethanol more commonly referred to as drinking alcohol. EtG alcohol testing has been used as a long-term biomarker in urine testing for more than 7 years and EtS has more recently been incorporated into testing programs. Scientific data specifies that EtG may be detectable in a urine alcohol test for up to 80 hours and that EtS may be detectable for 24 hours or more after ethanol ingestion – depending on cutoff, metabolism, and usage patterns. Although and  ETG alcohol test is not recommended for workplace drug testing, it does have many advantages for other testing reasons, such as:
Court ordered alcohol testing
Child custody alcohol testing
DUI/DWI cases
Alcohol monitoring programs where an individual must completely abstain
Other scenarios where someone is completely prohibited from alcohol consumption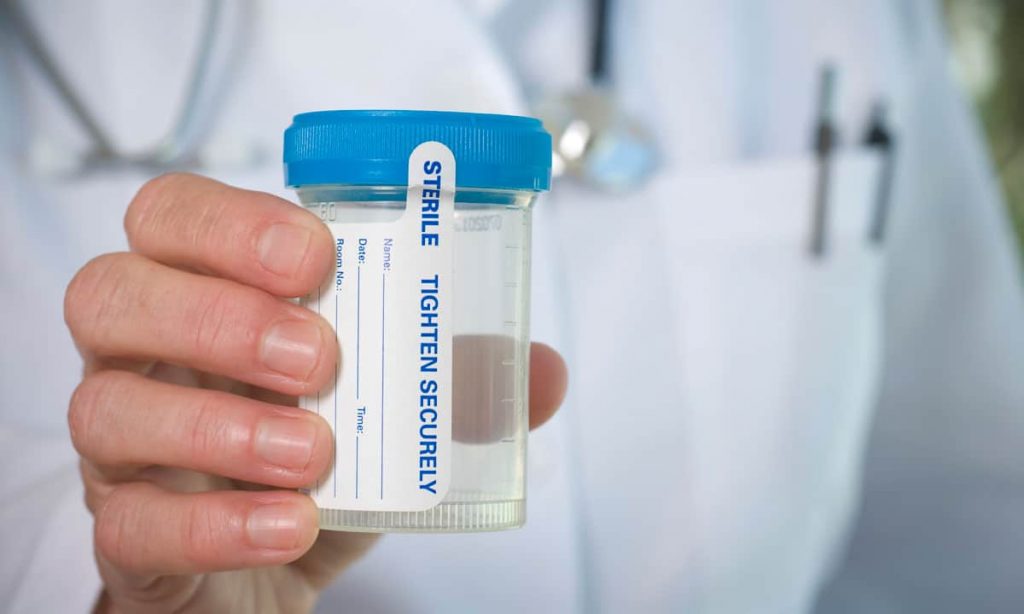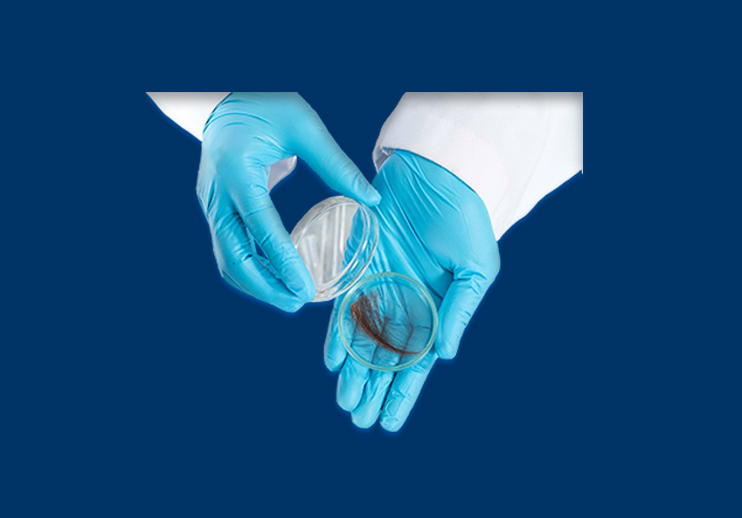 As with all hair testing methods, an ETG hair alcohol test will show consumption of any alcohol typically up to 90 days from the date when the hair sample was taken. A hair alcohol drug test (ETG Hair Test) is performed by a trained and certified hair collection specialist that will cut approximately 120 strands of hair (about the internal diameter of a straw), utilize a chain of custody procedure and send the hair to a certified laboratory for analysis.
A Hair drug test collection specialist in city, ST and certified laboratories typically require at least 1.5 inches of hair from the crown portion of the head to perform this test and is the only way to certify the results for 90 days. 
The average growth of an individual's head hair is approximately 1.3 cm (1/2 inch per month), therefore hair at the length of 1.5 inches will be validated for that 90-day lookback period.  Hair generally needs to come from the head, however if the donor does not have head hair certain testing centers can use hair from chest, leg or arm pit.
For more information regarding alcohol testing, drug testing or which testing methods may be the best for you, call us today at (617)977-5615