DOT Testing
Need a DOT Drug Test?
DOT Testing Services
Are you a DOT Regulated employer or individual?
Smart Test provides professional and knowledgeable DOT drug testing services. Our DOT qualified urine collectors and breath alcohol technicians specialize in USDOT-regulated alcohol tests and drug tests in Boston, MA. We are fully compliant and expert in 49 CFR Part 40, the USDOT's Drug and Alcohol Testing regulation, as well as in other publications created by the DOT's Office of Drug and Alcohol Policy and Compliance (ODAPC), such as the Urine Specimen Collection Guidelines, the Direct Observations Procedures for DOT Drug Tests, and What Employers Need to Know About DOT Drug and Alcohol Testing.
If you or your company is  regulated by federal agencies such as:
FMCSA,
FAA,
FTA,
USCG,
FRA and
PHMSA,
Our trained and certified collectors can provide an expert, error-free DOT drug testing or DOT alcohol testing in Boston. Our EBT (breathalyzer) machine is rigorously maintained and is on the National Highway Traffic Safety Administration's (NHTSA) conforming products list. Our urine collectors and breath alcohol technicians are fully trained and have certificates from our DOT-qualified trainer.
Smart Test can assist your DOT regulated employers with compliance for DOT drug and alcohol testing.
Our DOT drug testing services include:
DOT required written policies
Federal drug testing (collection, lab and MRO with nationwide service)
Alcohol testing with certified breath alcohol technicians
Supervisor training
Employee education
Random testing program (standalone or consortium)
Consortium and TPA services
MIS reporting
Substance Abuse Professional resources
What type of drug tests does DOT require?
Safety-sensitive employees are subject to drug or alcohol testing in the following situations:
Pre-employment
Reasonable suspicion
At random
Return-to-duty
Follow-up
Post-accident 
Who Needs DOT Compliant Services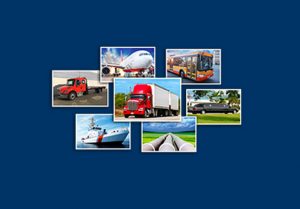 Trucks & Buses – Motor carriers regulated by Federal Motor Carrier Safety Administration (FMCSA). 
FMCSA safety sensitive duties covered include: Commercial Drivers License (CDL) holders who operate a Commercial Motor Vehicle. Covered employee: A person who operates (i.e., drives) a Commercial Motor Vehicle (CMV) with a gross vehicle weight rating (gvwr) of 26,001 or more pounds; or is designed to transport 16 or more occupants (to include the driver); or is of any size and is used in the transport of hazardous materials that require the vehicle to be placarded.
Aviation Industry – Air Carriers or operators and certain contract air traffic control towers regulated by the Federal Aviation Administration (FAA). 
The safety sensitive duties covered include: A person who performs flight crewmember duties, flight attendant duties, flight instruction duties, aircraft dispatch duties, aircraft maintenance or preventive maintenance duties; ground security coordinator duties; aviation screening duties; and air traffic control duties. Note: Anyone who performs the above duties directly or by contract for a part 119 certificate holder authorized to operate under parts 121 and/or 135, air tour operators defined in 14 CFR part 91.147, and air traffic control facilities not operated by the Government are considered covered employees.
Railroad – Regulated by the Federal Railroad Administration (FRA). 
The safety sensitive duties covered include: Persons who perform duties subject to the Hours of Service laws; such as, locomotive engineers, trainmen, conductors, switchmen, locomotive hostlers/helpers, utility employees, signalmen, operators and train dispatchers.
Public Transportation – Regulated by the Federal Transit Administration (FTA). 
The safety sensitive duties covered include: Operators of revenue service vehicles, CDL-holding operators of non-revenue service vehicles, vehicle controllers, revenue service vehicle mechanics, and firearm-carrying security personnel.
Pipeline – Operators of pipeline facilities and contractors performing covered functions for the operator. Regulated by Pipeline and Hazardous Materials Safety Administration (PHMSA). 
safety sensitive duties covered include: Persons who perform operations, maintenance, or emergency response function on a pipeline or LNG facility regulated under part 192, 193, or 195
Maritime – Regulated by the United States Coast Guard (USCG).
 The safety sensitive duties covered include: Crewmembers operating US flagged vessels in commercial service, a person who is on board a vessel acting under the authority of a license, certificate of registry, or merchant mariner's document.